We develop innovative learning products for the global EdTech market.
Explore our portfolio of products below.
Explore our portfolio of products below.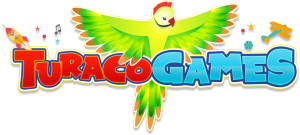 Learning should never become a chore for young learners. We gamify the primary education curriculum, turning static learning materials into fun, interactive learning activities. Research is clear on this one; education and entertainment combined unlock learning for elementary learners.
About Us
We Build Innovative Education Content for Primary and Higher EdTech Markets
We identify a need, design and build educational content that caters to the growing needs of various global markets. We are behind the creation of EdTech resources that have since reached some 70 million global visitors.
Primary Education: For the primary education sector, we transform what would be otherwise static education content into rich interactive content that delights learners. Teachers and parents save time on lesson planning.
Higher Education: We design and build courses that cater to the growing need for entrepreneurial capabilities and digital skills. We are currently working on Digital Growth Marketing courses. We have also assisted in developing Digital Entrepreneurship courses for universities.
Dr Kisito Futonge Nzembayie
Founder & CEO
Kisito Futonge is the director and founder of Eduraco Limited.